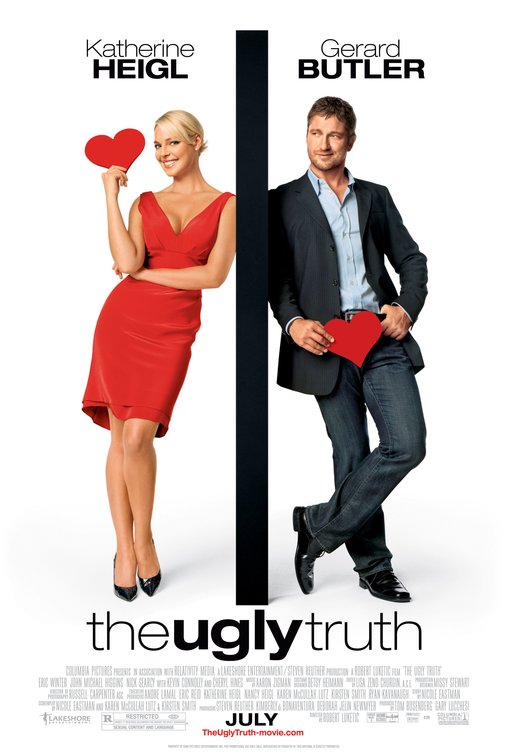 Description from Netflix:
In his segment called "The Ugly Truth," chauvinistic morning show commentator Mike Alexander (Gerard Butler) makes his perpetually single producer (Katherine Heigl) the subject of a series of romantic tests in order to prove his theories on relationships. But will his experiments help her find love, or is she just a hopeless case? Cheryl Hines co-stars as Mike's unflappable co-anchor in this rom-com from the team behind Legally Blonde.

Meh. It was better than "PS I Love You," but not as good as "27 Dresses." It seemed like they were trying to make a boy friendly girl movie.

Katherine Heigl seems to be taking Meg Ryan's career. She has the neurotic blond rom-com thing going for her.